We give you a warm welcome!
Welcome on our farm
Our farm, commonly named "Puntscha", is a typical South Tyrolean mountain farm lovingly run by our family.

At the heart of our farm there are a dozen of Alpine brown sairy cows, but also hens, cats and a pig. We run our farm with great passion and following organic farming criteria we produce our own local products such as milk, fresh cheese, speck and fruit juices. The vegetables and herbs come from our home-grown allotment. The ideal position at a 900 m altitude is crucial to ensure the right growth of the fruit trees, giving us cherries, plums, apples, pears, walnuts and chestnuts. Enjoy South Tyrolean dishes, such as apple strudel, the traditional ravioli with filling and different types of canederli (bread dumplings).

And, on Sundays and holidays, the delicious "krapfen" (doughnuts), in keeping with the age-old tradition of the South Tyrol.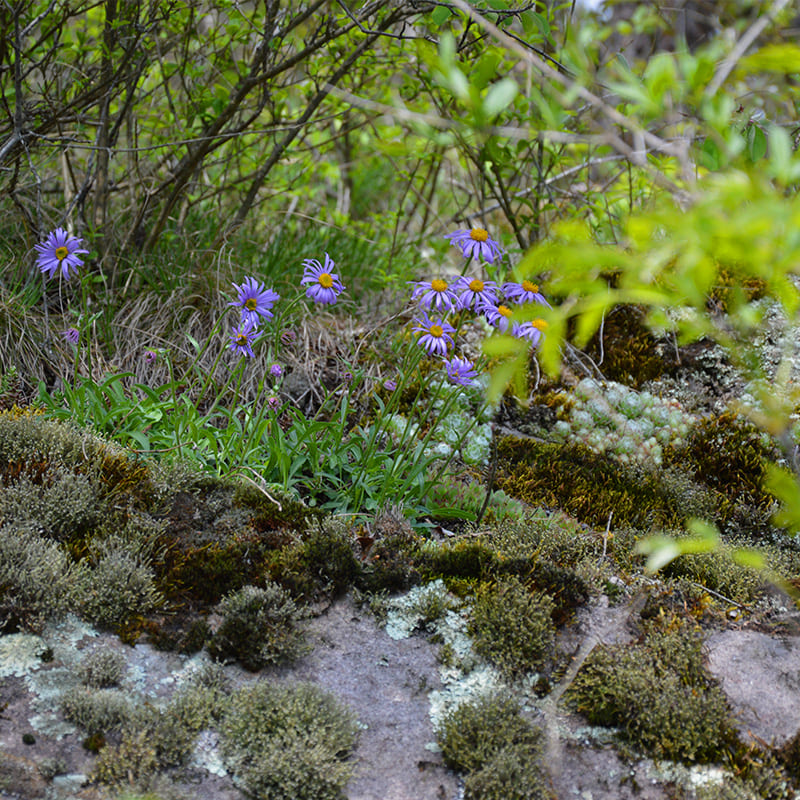 Spring holiday on the "Puntschuhof"
You can admire the beautiful flowers of the spring messengers at this time. A hike on the "Puntschakofelweg" from our farm to "St. Oswald" is particularly appropriate. On this historically very interesting way you will also find a variety of herbs. Ideal for a soothing spring cure to revitalize body and mind.

Far away from the hustle and bustle, they can recover very well in the spring on our farm.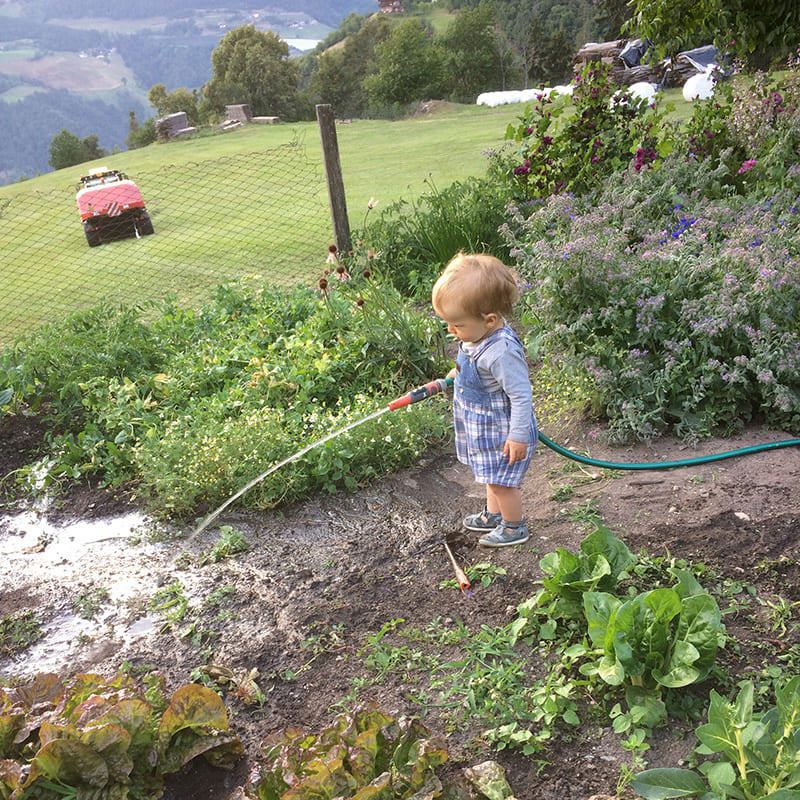 Summer holidays on the farm
The wide range of leisure activities available in the Schlern area will make your stay a true paradise. You will be able to go on excursions, go mountain biking, rock climbing, swimming or simply relax: the choice is yours!
Especially, on the Seiser Alm, the upland declared as a conservation area, you will be able to experience some unforgettable moments during your excursions. You can admire the green Alpine meadows and choose from a large number of itineraries, ranging from easy to difficult, challenging for excursion fanatics, but also ideal for the whole family.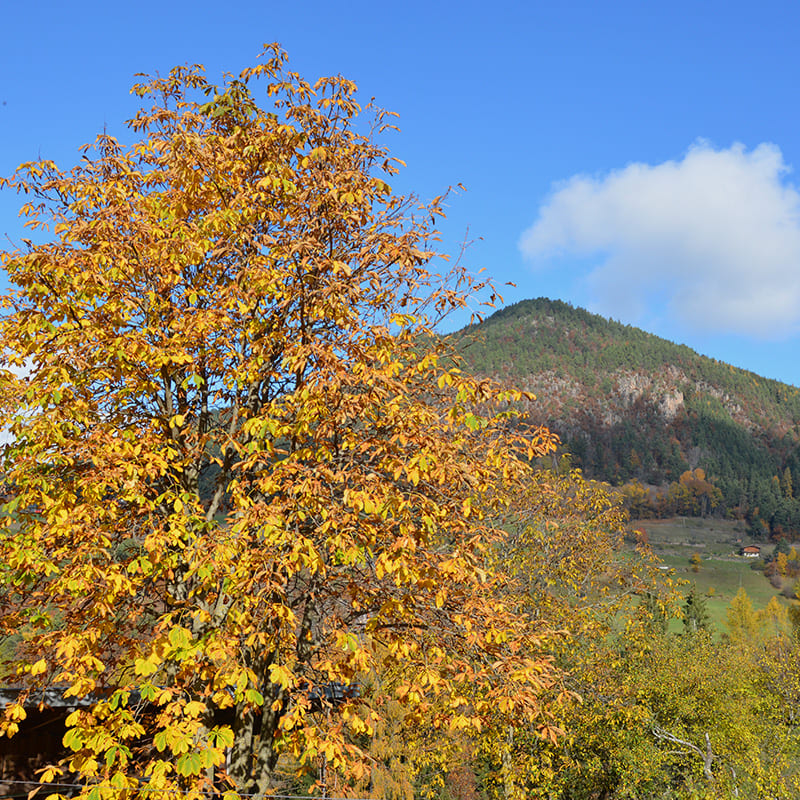 Autumn holiday on the "Puntschuhof"
In autumn, there is a clear and wide view to admire the magnificent mountains of the Dolomites. In addition, the garden is at its best, to enjoy there are various vegetables such as lettuce, carrots, potatoes, onions and so on. Our beautiful trees are also bearing fruit, we have plums, apples, grapes, peaches and nuts.

The sunset is particularly intense in autumn.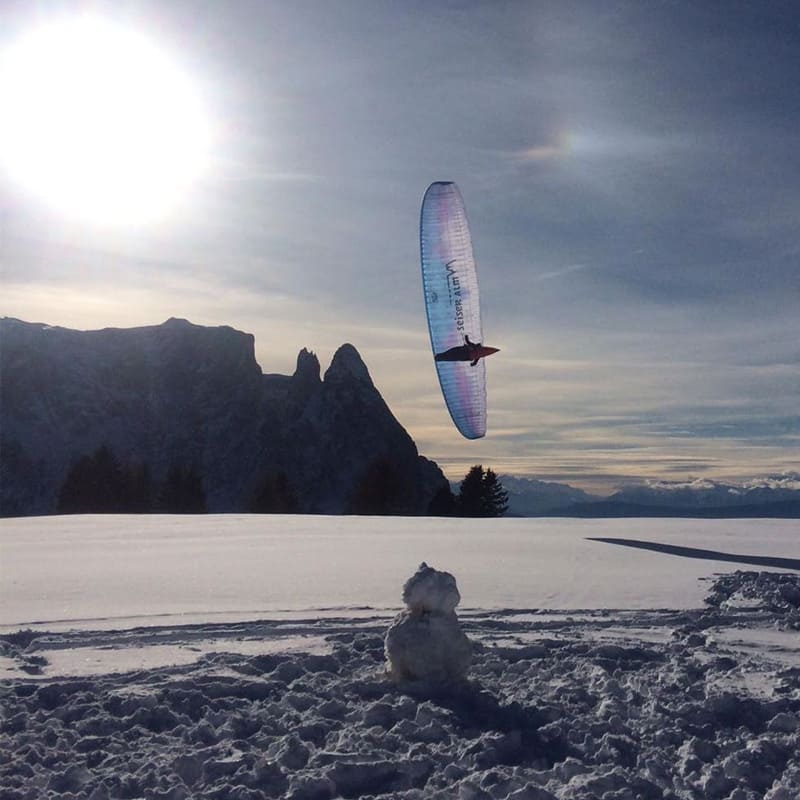 Winter holidays on our farm
Skiing, cross-country skiing, sledging, skating or snowshoeing on the Seiser Alm - these are only some of the sports that can be practised at the foot of the Schlern. The well-organised ski-lifts and bus links will provide you with a smooth ride to the top of the Seiser Alm, Europe's largest upland.

The Dolomites Superski will set your heart racing when you get a taste of the fun of winter sports.